Need experienced Insulation technicians? We have the crew for you!
Our national reach allows us to find dedicated and skilled installation installers and construction professionals that can help staff your project. Whether you need an experienced commercial insulation technician or a residential Insulation Installer, we can help. And if abatement staffing is needed for the same project, CRM can provide Asbestos removal workers throughout the USA.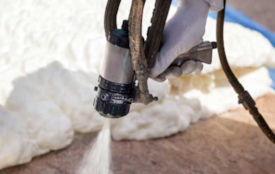 Whatever your construction staffing needs, CRM Workforce Solutions can provide a team that can handle everything from demolition, general labor, abatement, debris removal, clean-up, and insulation installation. Our professionals can help get your projects accomplished from beginning to end.
With a national reach, 12+ years of experience in environmental and abatement staffing, over 2,500 certified safety workers in our network, and one of the lowest EMR ratings in the industry, CRM is the only insulation, abatement, and demolition staffing company you'll ever need. And that's not all. CRM also provides our clients with value-added payroll and labor solutions to save you time and money, while reducing your labor-related headaches.
Why Select CRM for Your Insulation Installation Staffing Needs
National reach with staff in 48 states across the USA
2,500+ certified safety workers / W-2 employees in our Network
12+ years experience in environmental, abatement, and insullation installation staffing
Commercial and residential insulation installers and technicians
Installation training provided to new crew members
Our Installers and technicians are experienced with various insulation types including: spray foam, open-cell foam and closed-cell foam, rigid foam board insulation (extruded polystyrene, expanded polystyrene, polyisocyanurate, and thermax), fiberglass batt insulation, and mineral wool insulations (loose-fill), cellulose insulation, and polyurethane foam.
Value-added payroll and labor solutions
Compliance in real-time - validate crew compliance (certifications, asbestos licensing, proof of OSHA inspections, etc.) via our client portal
Safety-focused - consistently achieves experience modification rates (EMR) below Industry average (current EMR .81)
Crew members are insured (workers comp and general liability insurance)
Bilingual Spanish and English-speaking resources
Proven results, successfully managing projects with hundreds of workers on site
Staffing & Value-Added Services for Construction Projects
Construction Staffing / Recruiting Services
Insulation Installation Staffing
Asbestos Abatement / Removal Staffing
Demolition Project Staffing
Restoration and Clean-up Staffing
Hazwoper Staffing (Hazardous Waste Operations and Emergency Response)
HAZMAT Staffing (Hazardous Materials Management)
Mold & Lead Abatement / Removal Staffing
General Laborers and Construction Subcontractor Staffing
Large Project Staffing (Government, Municipal, University, Airport, Hospital, etc.)
Payroll Services (certified payroll, reporting, direct deposit, invoicing)
Labor Solutions (asbestos certification & licensing, e-verification)
Safety Training, OSHA Construction Training, Asbestos Training
We Provide Environmental, Construction, and Abatement Staffing for:
Short (2-3 weeks) and long (multi-year) projects
End clients (owners)
Insulation contractors
Environmental engineering and construction firms
General construction contractors
Remediation contractors
Demolition Companies
Restoration Companies
We can help you and your team get the job done with the Insulation Installation workforce you need, where you need them, and when you need them.