According to a quarterly survey by ManpowerGroup, about 69% of employers struggle to hire and maintain workers. In another study by CBNC, 52% of small business owners claimed that finding qualified staff to hire is difficult.
It becomes difficult to achieve your business goals if you're in the same situation. Fortunately, hiring and environmental staffing agencies like CRM are available to help you find the best employees for your business.
But not all of them will offer the best-desired services. This article will help you determine why CRM would be a better choice over a low cost staffing firm.
CRM vs Cheap Staffing Firms: Why should you Use an Agency?
Staffing agencies like CRM Workforce Solutions are an incredible partner for finding qualified staff. They always dedicate themselves to finding excellent team members with excellent ratings. You can be sure to keep your business operational towards meeting its goals.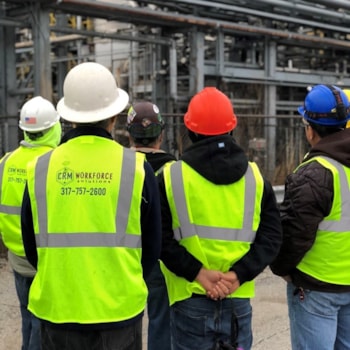 Here are the reasons you should use a reputable agency like CRM:
Trusted and Reputable Partner

CRM Workforce Solutions boasts over 12 years of experience in environmental abatement staffing. So they know how to look for the best crew for your needs.
You can partner with them and expect the best results. That's what you can never get with most low cost and inexperienced staffing firms.

Large Database

Most staffing agencies have a much less extensive network of certified and qualified employees compared to CRM. CRM has over 1500 workers, meaning they'll never run out of skilled workers.

Utmost Safety

Most low-cost staffing firms are fake and disreputable. Their goal is to exploit job seekers' personal information for money, resulting in cyber-based risks. A reputable staffing partner guarantees top-notch safety and protection for your staff and project information from any breach.
What are the Risks?
Partnering with a low-cost staffing agency could put you at risk for a lawsuit for WC violations. That's because these service providers often don't offer any protection against employment liability. Sometimes, the worker may hold the agency liable as if it recruited the worker directly.
Harassment, retaliation, wage and hour disputes, and discrimination may also cause joint employer liability.
Warning Signs of a Non-reputable Staffing Agency
A non-reputable staffing agency opts to pay the workforce in cash. So if the employee gets injured, they won't receive WC compensation. It also means that the agency is avoiding paying taxes.
They lack social media presence. They aim to keep their operations off the grid and away from the Department of Labor (DOL), state or federal agency.
They also don't have any formal application process or request payment for the necessary incomplete forms.
A non-reputable staffing agency is often unorganized, unprofessional, and uninformative. They also don't respond to calls or emails if you need help.
Once the worker secures a project, they will never do follow-ups.
They don't ask for the correct certificates required for a specific job.
How's CRM Different from other environmental Staffing Agencies?
CRM are experts in the workforce industry. They have special access to mobile and local workforce positions to offer a premium workforce.
They offer superior environmental staffing services designed to fit your needs.
The agency has proven results. They have successfully managed over 100 personnel and handled payroll of over 500 employees.
CRM boasts experienced personnel handling various projects like schools, sporting arenas, airports, military bases, and refineries.
Their team has the excellent technological know-how to instantly manage communication, documentation, and certification.
They are flexible enough to offer their services across the Midwest, Southeast, and Texas.
CRM is a member of the National Demolition Association and is trusted nationally.
Conclusion
Whether you're looking for a short or long-term workforce, choosing a reputable staffing partner is vital. And with this article, that shouldn't be a problem. Consider the above tips to find an agency like CRM for great results.