Need a large crew of Certified Asbestos Workers or demolition contractors for a large abatement project? CRM Workforce Solutions can help. Visit our large abatement project staffing page to learn more or check out some examples of recent large abatement and demolition projects in our new project section.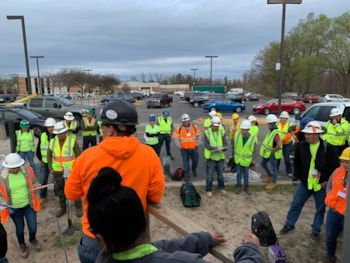 With over 1500 W2 certified asbestos employees registered nationwide, and a national reach with staff in 48 states across the United States, CRM Workforce Solutions is the only environmental abatement staffing partner you'll ever need.
Want to learn more? Contact us today about your environmental staffing needs. We'd love the opportunity to work with you.